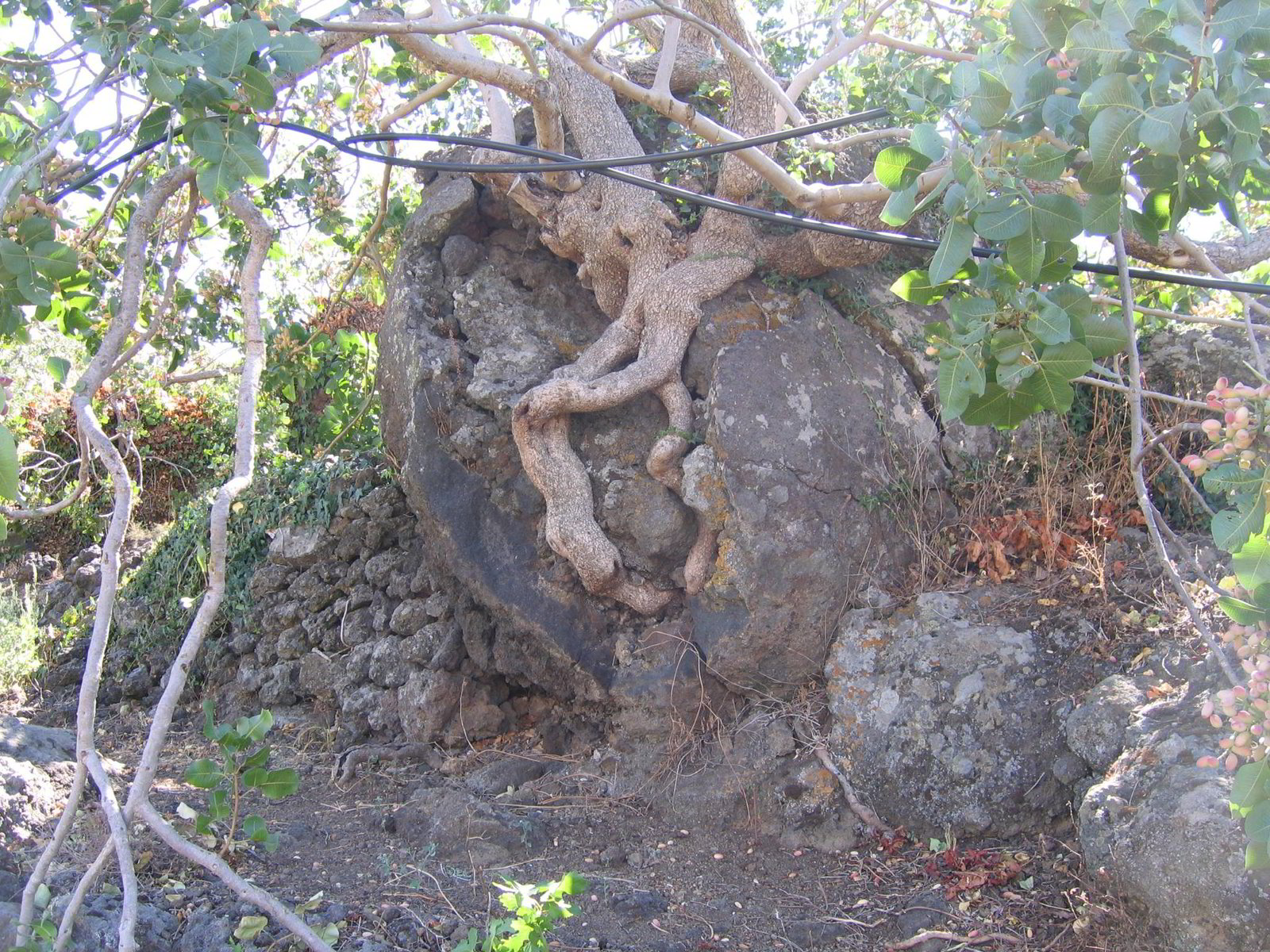 A few days ago I finally managed to go to Daily Bread in
Point Chevalier (highly recommended by the way!) and I have been posed the question to where is possible to find organic nuts such pistachios. I was honestly a bit too sleepy then to give Tim a proper answer, but I think it is very interesting and I would like to share it with you.
As you probably know, a good range of our products are based on Bronte's Pistachios. Our pistachios are not certified organic, but if you allow me to say it, the certification is not really needed, and the reason lays in the way the Bronte's pistachios are obtained.
In Sicily, the original plant belonging to the Pistacia family is called Pistacia Terebinthus, which in Italy is commonly referred as Spaccapietre, which means stone-breaker, referring to the fact that its roots are so strong that break the rocks on which it grows.
Over the years, the arab native Pistacia Vera (from which the pistachio nuts grow) has been brought to Sicily and planted on the terebinthus. The Pistacia Vera trees lay into the lava volcanic soil, and therefore the land doesn't need to be ploughed or treated in any way, which makes the process (all the way up to the harvesting as you will read) completely natural, and gives a hint of why the Bronte's Pistachios do not need an organic certification. So the best way to describe it is that our pistachios are non-certified organic.
Another important feature of Bronte's Pistachios is that it contains a minimal amount, if not nil, of aflatoxin. Aflatoxins are a family of toxins produced by certain fungi that are found on agricultural crops such as maize (corn), peanuts, cottonseed, and tree nuts. Aflatoxin-producing fungi can contaminate crops in the field, at harvest, and during storage. Most importantly, exposure to aflatoxin is un-healthy for people, which is why every pistachio and peanuts commercially distributed needs to be tested for aflatoxin. It is not un-common for pistachios from middle-east or India, to be disposed because they don't match the aflatoxin threshold.
Bronte's Pistachios instead, once they have been picked (and if you don't know, the picking is all done by hand!) every second year August/September, are laid on the cement and they are sterilized from the sun's heat, which kills all the possible moulds. It is amazing to see how the pistachios "fry" under the heat and the shells opens up, assuming that familiar pistachio look.
So, to summarize, the lava soil and the lack of aflatoxin make the Bronte's Pistachios a precious (and surely tasty!) nut. That's amazing, isn't it?